Our Team Here at 911 Authority
Joel McCamley
Joel is the President of 911 Authority and has over 29 years of experience in the information technology field, specifically in the implementation of technology systems for the betterment of business and human operations, with the past 20 years focused on technology implementations in the public safety communications industry. He has been a certified Emergency Number Professional (ENP) since 2004. Mr. McCamley's experience includes the executive oversight for project management and technical assistance projects for the design, operation and implementation of mission critical telecommunications systems for many different types of agencies including the Federal government (FCC, DoT, and the National 911 Office), as well as many state and local public safety agencies across the country.
Margaret McCamley
Margaret is an efficiency expert and problem solver. She is the CEO & Founding Partner of 911 Authority, LLC. She makes it better, fixes errors, improves profitability & brings new insight to business management and 'the books'.
"When I was a little girl I loved number puzzles and mysteries. The Hardy Boys and Nancy Drew were my 'go-to' reads. Crossword puzzles and number games were exciting to me; especially, if they were at school and timed and against my peers. I shot for first place every time & succeeded quite often. When Sudoku became a thing, I was in heaven. I love numbers. Margalo's my name and numbers are my game."
Jim Lockard
Jim is a Senior Project Consultant for 911 Authority and has been involved in 911 and telecommunications for over 28 years in many diverse capacities.  During his career he has deployed legacy and Next Generation 911 capable systems and has developed and managed many product lines for 911 originating service providers and carriers – including DSL, Transparent LAN services, and Passive Optical Network products.  He holds multiple professional certifications including the Program Management Professional, (PgMP) Project Management Professional (PMP), Emergency Number Professional (ENP), PMI-Agile Certified Practitioner (PMI-ACP), the Information Technology Infrastructure Library (ITIL) certification, and is a Certified Ethical Hacker (CEH). He has also been a trainer for PMP and PMI-ACP bootcamps that have led to over 200 PMI certified project managers.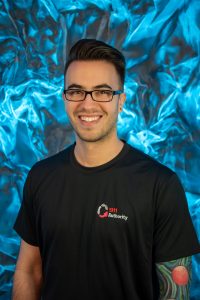 Brady McCamley
Brady is an Information Technology Specialist with 911 Authority and has over 6 years of experience in the public safety systems technology field, specifically in the implementation of NG911 systems for the states of Indiana and Alabama. Mr. McCamley's experience includes online survey development, project web site support, data collection tool development and vendor invoice validation.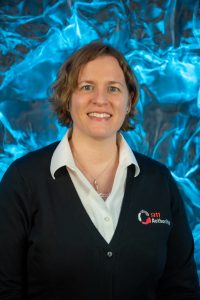 Jenna Howell
Jenna is a Senior Policy Consultant for 911 Authority and specializes in public safety policy with a focus on Next Generation 911.  Her most recent posting provided specific experience in filing NG911 regulatory changes, filings, and court actions relative to the operations of a statewide NG911 system. Jenna supports state NG911 planning efforts for both Federal grant purposes and NG911 implementation purposes. Jenna works with states to analyze and update statutes, regulations and other policy to identify and remove roadblocks to NG911 implementation. She performs governance studies and develops governance structures for Emergency Services IP networks and NG911 systems. She crafts and negotiates intergovernmental agreements to form NG911 governance structures, share services and consolidate emergency communications systems. She coordinates and facilitates stakeholder meetings to reach compromise and garner buy-in for 911 system changes. Jenna also consults with states to manage and enforce vendor contracts. Jenna monitors Federal policy actions with a focus on NG911 and public safety broadband networks. She analyzes the impacts that those actions pose on 911 planning and operations.
Teaming Partners and Additional Resources
911 Authority is fortunate enough to be able to rely on a vast network of subject matter experts, technical experts and organizations that can provide project resources as necessary for any specific need. 
Our philosophy is to bring the right people with the hands on experience you need to the table. The expertise we can bring together and the NG911 experience we can apply are unmatched in the industry. We always bring the A team!
Our ever growing list of partners includes: