Our Team Here at 911 Authority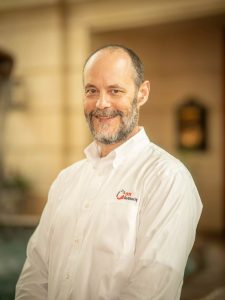 Joel McCamley
Joel is the President of 911 Authority and has over 29 years of experience in the information technology field, specifically in the implementation of technology systems for the betterment of business and human operations, with the past 20 years focused on technology implementations in the public safety communications industry. He has been a certified Emergency Number Professional (ENP) since 2004. Mr. McCamley's experience includes the executive oversight for project management and technical assistance projects for the design, operation and implementation of mission critical telecommunications systems for many different types of agencies including the Federal government (FCC, DoT, and the National 911 Office), as well as many state and local public safety agencies across the country.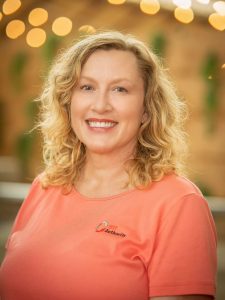 Margaret McCamley
Margaret is an efficiency expert and problem solver. She is the CEO & Founding Partner of 911 Authority, LLC. She makes it better, fixes errors, improves profitability & brings new insight to business management and 'the books'.
"When I was a little girl I loved number puzzles and mysteries. The Hardy Boys and Nancy Drew were my 'go-to' reads. Crossword puzzles and number games were exciting to me; especially, if they were at school and timed and against my peers. I shot for first place every time & succeeded quite often. When Sudoku became a thing, I was in heaven. I love numbers. Margalo's my name and numbers are my game."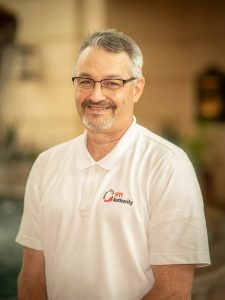 Jim Lockard
Jim is a Senior Project Consultant for 911 Authority and has been involved in 911 and telecommunications for over 28 years in many diverse capacities.  During his career he has deployed legacy and Next Generation 911 capable systems and has developed and managed many product lines for 911 originating service providers and carriers – including DSL, Transparent LAN services, and Passive Optical Network products.  He holds multiple professional certifications including the Program Management Professional, (PgMP) Project Management Professional (PMP), Emergency Number Professional (ENP), PMI-Agile Certified Practitioner (PMI-ACP), the Information Technology Infrastructure Library (ITIL) certification, and is a Certified Ethical Hacker (CEH). He has also been a trainer for PMP and PMI-ACP bootcamps that have led to over 200 PMI certified project managers.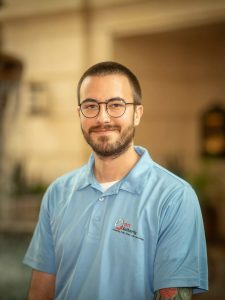 Brady McCamley
Brady is an Information Technology Specialist with 911 Authority and has over 6 years of experience in the public safety systems technology field, specifically in the implementation of NG911 systems for the states of Indiana and Alabama. Mr. McCamley's experience includes online survey development, project web site support, data collection tool development and vendor invoice validation.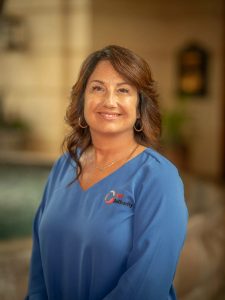 Karen Liddick
Karen is a Senior Project Consultant for 911 Authority. She has been a Project Manager for over 15 years and involved in 911 for over 6 years. During her career she assisted with E911 deployment in Pennsylvania. She has also managed several university-wide software implementations at Penn State University. She is trained in organizational change management as well as business process improvement, and holds multiple professional certifications including: Project Management Professional (PMP), Emergency Number Professional (ENP), and Information Technology Infrastructure Library (ITIL).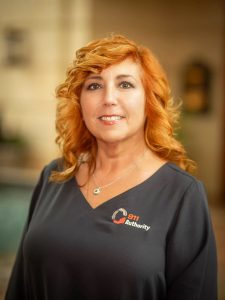 Laura Barton
Laura Kelley Barton is a Senior Project Consultant for 911 Authority and has over 27 years' experience in the Public Safety Industry. She started her career as a Training Coordinator for a countywide 911 center in Pennsylvania. After 10 years she moved into the private sector as a Public Safety Consultant/Project Manager where she has provided Project Management, Financial Management, Implementation, Operational and Technical support for numerous 911 centers in Pennsylvania, Wisconsin, Oklahoma, and Arizona. She has assisted agencies in needs assessments and preparation for transitioning to NextGen 911. As well as being an ENP, she has been the Project Manager on several large scale public safety projects which included project financials, project scheduling, project resourcing and project delivery.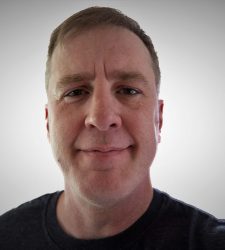 Dave Hoover
Dave is a Senior Information Technology Specialist with 911 Authority and is our troubleshooting guru. He has over 25 years of experience in a variety of IT related fields; from managing a help desk in the mid 90's for a dial-up Internet Service Provider, to developing and managing large software projects including the Penn State University's first Online Course Management system (ANGEL) in the early 2000's and currently manages the Pennsylvania Emergency Management Agency's Webtool which is a repository for all financial and planning for all of the State's Public Safety Answering Points. He has a very wide and diverse set of skills which we utilize to ensure our clients and services meet the highest standards and capabilities.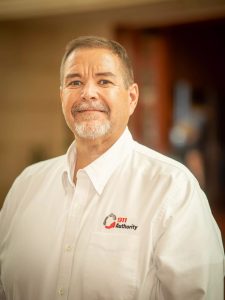 Darin Riney
Darin is a Senior Public Safety Consultant with 36+ years of combined dedicated service in public safety. Darin started as a 911 dispatcher where he rose to the position of supervisor and then deputy director before moving to another PSAP to serve as operations director. From there, Darin relocated out of state where he served as the first fully dedicated Chief of Emergency Communications for a regional center, before leaving to become a public safety consultant. During his 24 year tenure in emergency communications, Darin also served in the roles of reserve police officer, EMT, and volunteer firefighter and has served as Chairman for APCO, International management committee at the national level. While Chief, Darin was also heavily involved with a multi-jurisdictional CAD to CAD kickoff project involving numerous PSAPs. Over the years, Darin has continued to be involved in furthering his learning and has received designations as an Executive MBA (EMBA), Certified Public Manager (CPM), Registered Public Safety Leader (RPL), Emergency Number Professional (ENP), Certified Communication Center Manager (CCM), Certified Public Safety Communications Professional (CMCP), and numerous other certifications.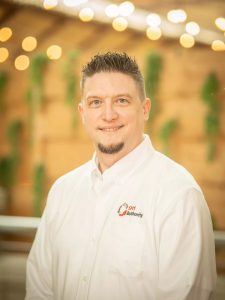 Jason Jeffares
Jason is a Public Safety Cybersecurity Specialist with 911 Authority – combining 15+ years of PSAP experience with education in Cybersecurity. Most of Jason's career in public safety was spent on the front lines of PSAP operations as a call taker and dispatcher prior to being promoted to shift supervisor. During his tenure under the headset, Jason completed his bachelor's degree in Cybersecurity and Information Assurance and is nearing completion of a master's degree in the same subject area. Additionally, Jason has earned NENA's Emergency Number Professional (ENP) designation, numerous IT Industry certifications, and is completing the Registered Public Safety Leader (RPL) program offered by APCO International. Despite leaving the PSAP, Jason continues to advocate for those in the PSAP and is an active participant in APCO and NENA committees and working groups – focusing on PSAP training standards and professional education, cybersecurity, and other topics affecting PSAP operations. In addition to these committees and working groups, Jason is also an At-large member of the NENA Institute Board – collaborating with colleagues from across the industry to ensure the ENP Certification exam remains current, and works to promote its value across all aspects of Public Safety Communications.
Teaming Partners and Additional Resources
911 Authority is fortunate enough to be able to rely on a vast network of subject matter experts, technical experts and organizations that can provide project resources as necessary for any specific need. 
Our philosophy is to bring the right people with the hands on experience you need to the table. The expertise we can bring together and the NG911 experience we can apply are unmatched in the industry. We always bring the A team!
Our ever growing list of partners includes: