Our Clients and Previous Projects
State of Indiana - NG911 ESInet and i3 Services RFP/Procurement Process

Develop and define NG911 RFP technical specifications and requirements for procurement using a Request for Services-RFS. Service areas include:

ESInet

i3 core services (ECRF, LNG, ESRP etc)

Text services

OSP Carrier interconnection

Help desk, maintenance and monitoring

Enterprise Reporting

Security

Service management and interoperability

Interface and liaison with Indiana Department of Administration for state procurement process

Manage distribution, pre-bid, technical q/a and receipt process for NG911 proposals

Lead and manage the technical evaluation of NG911 proposals to include orals and site visits

Lead and assist in the recommendation for award to the IN911 Board

Lead and assist in contact negotiations with the awarded NG911 vendors 
State of Indiana – SMS Text to 911 Project
With the advent of the FCCs actions related to SMS Text to 911 as well as the four major wireless carriers signing on to the consent decree to provide SMS Text to 911 service by June 2014, the State of Indiana contracted with 911 Authority to provide technical support, PSAP site assessment and implementation support for the implementation of SMS Text to 911 for all the 911 centers in Indiana.
State of Indiana – System Outage Analysis and ESInet System Test
The Indiana Statewide 911 Board contracted with 911 Authority for technical support and Next Generation 9-1-1 expertise for a technical assessment and system outage analysis of the IN911 network. The project resulted in an extensive, first ever, system test (both human and machine) of a next generation Emergency Services Internet (ESInet). 

911 Authority, LLC is contracted to provide NG911 Project Management, Procurement Management and NG911 Technical Support to the IN911 Board for the re-competition of the IN911 NG911 system and services contract. Primary responsibilities include;
The Department of Homeland Security – 
Interoperable Communications Technical Assistance Program Support (ICTAP)

Where we Come In:
The Department of Homeland Security, Office of Emergency Communications is using 911 Authority for the support of the ICTAP program. The ICTAP is a grant in aid program designed to assist states across the country in the strategic planning, training and education of Next Generation 9-1-1 technologies. Using our industry recognized Next Generation 9-1-1 expertise, the staff at 911 Authority are able to interact directly with a number of state agencies as they begin to plan for and take the steps necessary to migrate their 9-1-1 systems into the NG9-1-1 environment.
Through this project, 911 Authority has provided support to the following agencies:
State of New Jersey – 
Office of Emergency Telecommunications Services

 – Next Generation 9-1-1 Study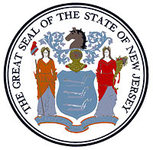 Where We Help You:
911 Authority is supporting the State of New Jersey's Office of Emergency Telecommunications Services as they begin to plan for the migration to the Next Generation 9-1-1 environment. 911 Authority is providing project management, NG9-1-1 expertise and report writing resources in support of the project. The deliverable developed as a result of this project reported on the following NG911 aspects:
Technical review and assessment of current E911 network infrastructure

Governance/legislative review and analysis

Funding issues and ROM costs for NG911 migration

Migration and transition models/options

National and regional synopsis of current NG911 projects

Findings and recommendations relative to a NG911 strategy for the state
Alabama 911 Board – NG911 Procurement and Implementation Support

What we Do:
911 Authority, LLC was contracted to provide NG9-1-1 project management, procurement management, and NG9-1-1 technical support to the Alabama 9-1-1 Board for the re-bidding of the ANGEN NG9-1-1 System and services contract.  Primary responsibilities included the development of a NG911 RFP seeking a broad range of systems and services including:
ESINet

I3 core services (ECRF, LNG, ESRP etc)

Text services

OSP Carrier interconnection

Help desk, maintenance and monitoring

Enterprise Reporting

Security

Service management and interoperability
911 Authority is also assisting the Board with program and project management support, vendor management and regulatory support during the anticipated 20 – 24 month implementation period of the new ANGEN NG911 system.